Valette & Lowry | Cécilia lyon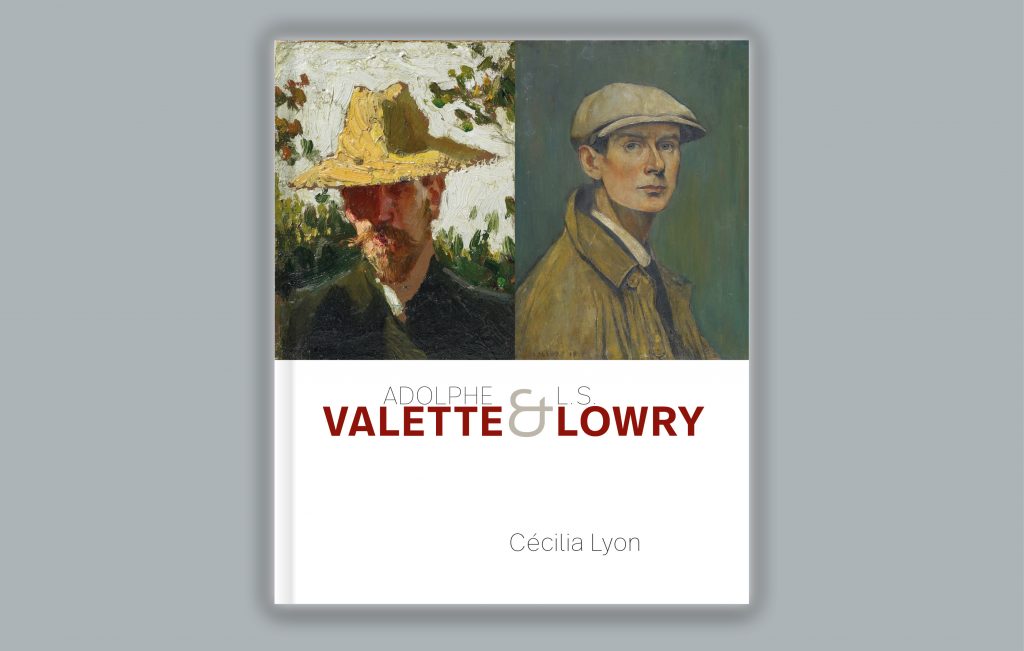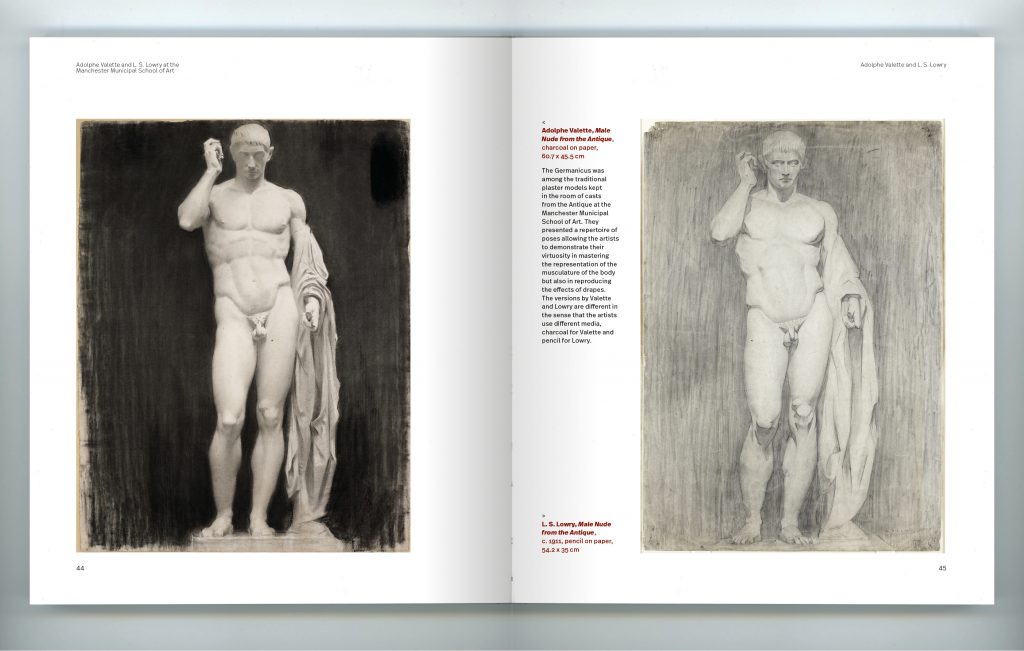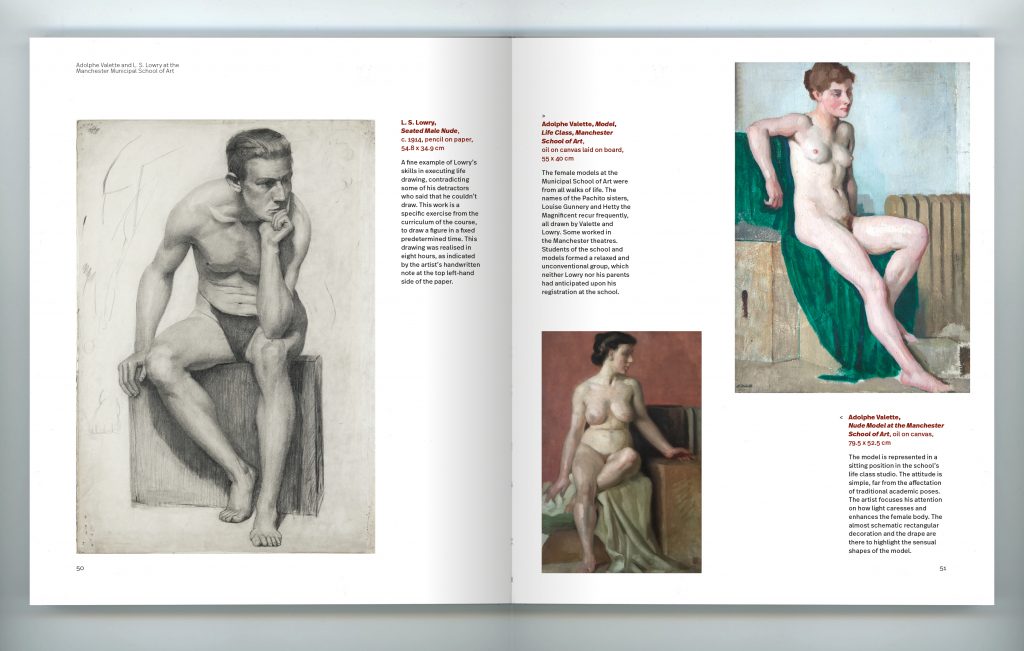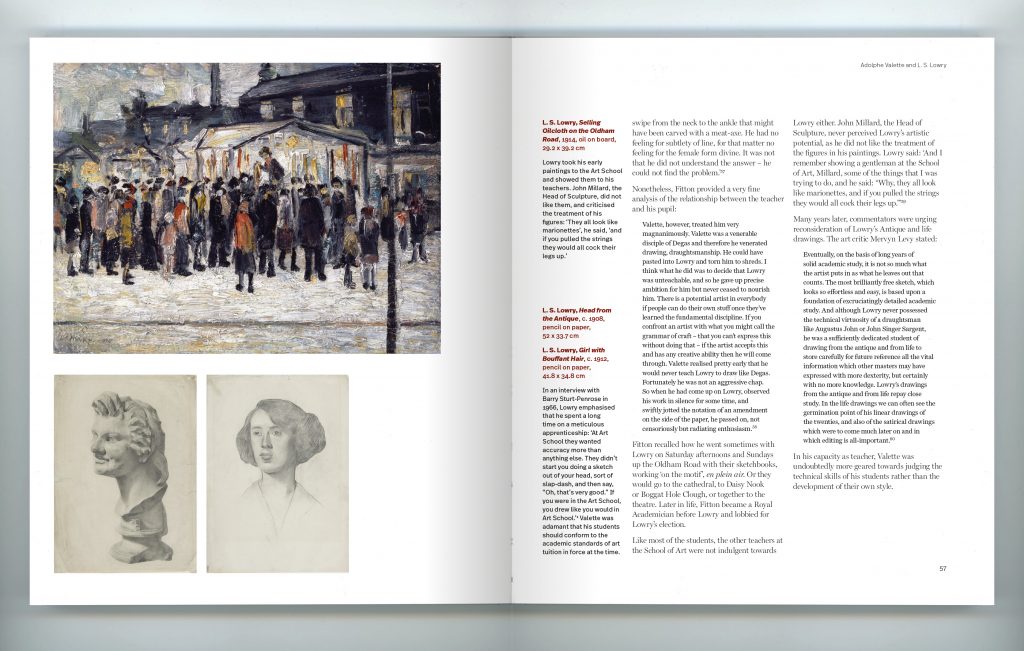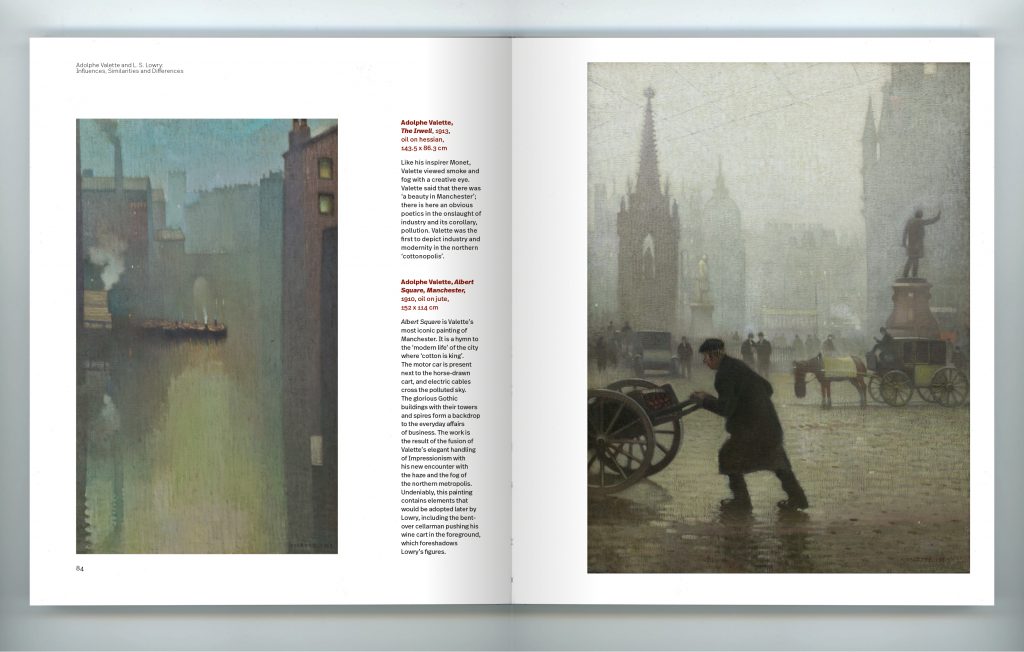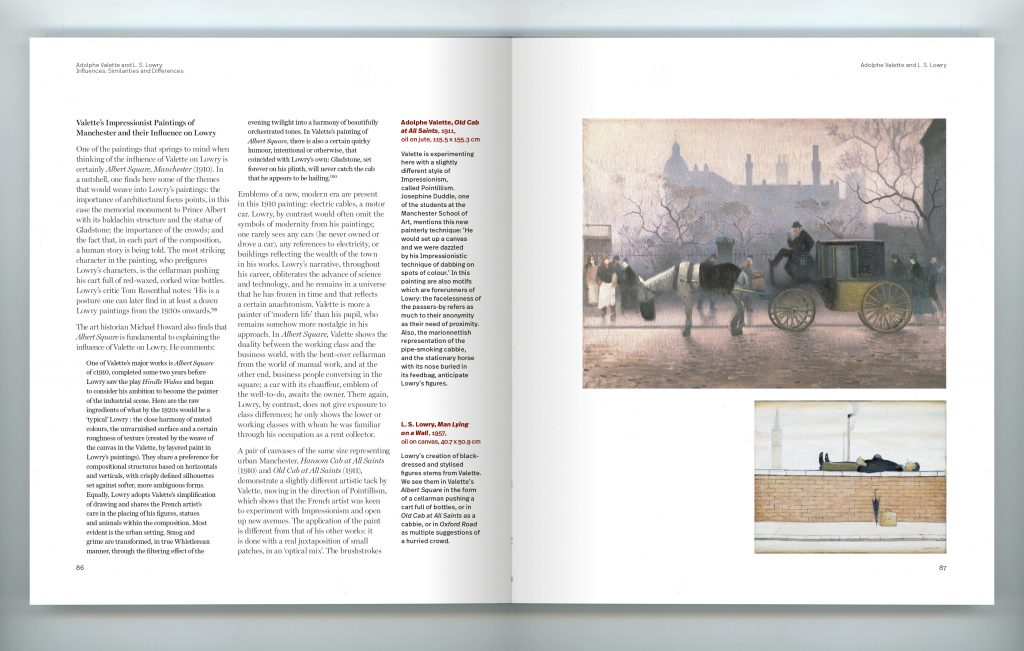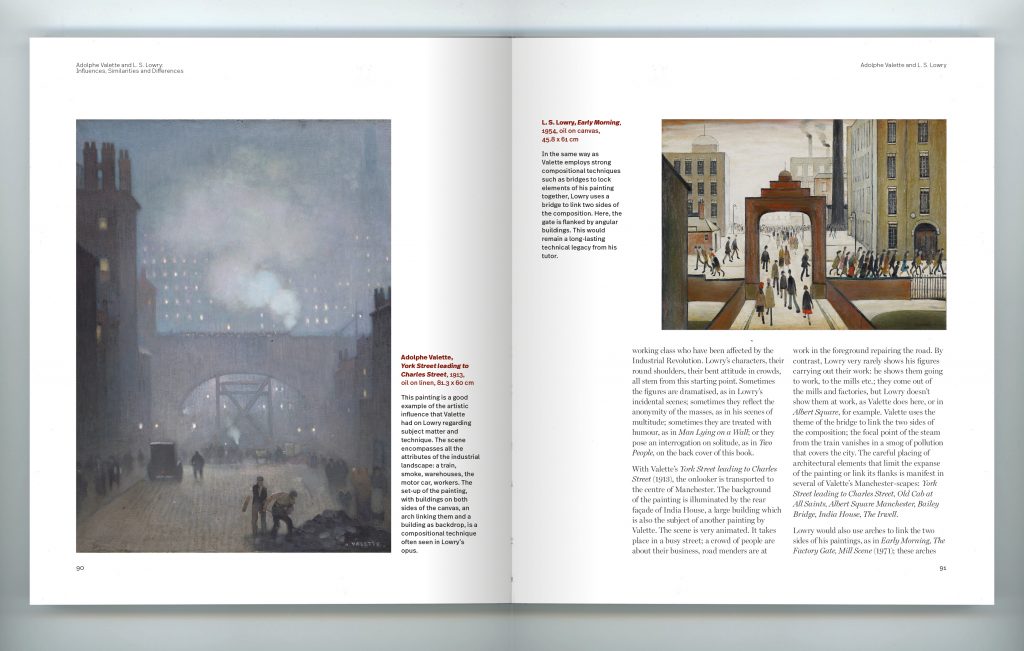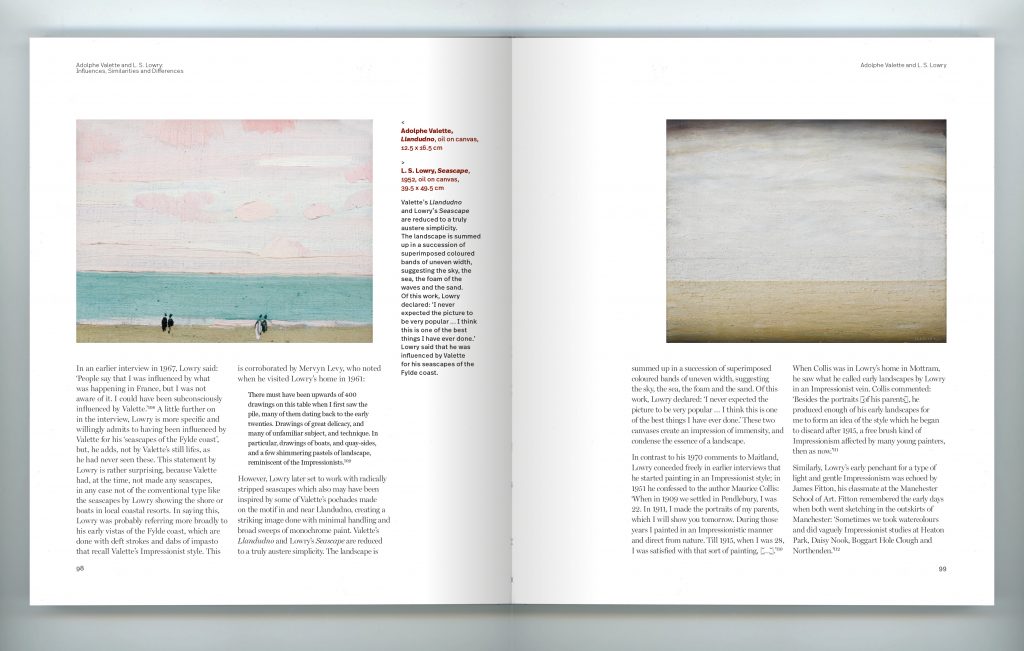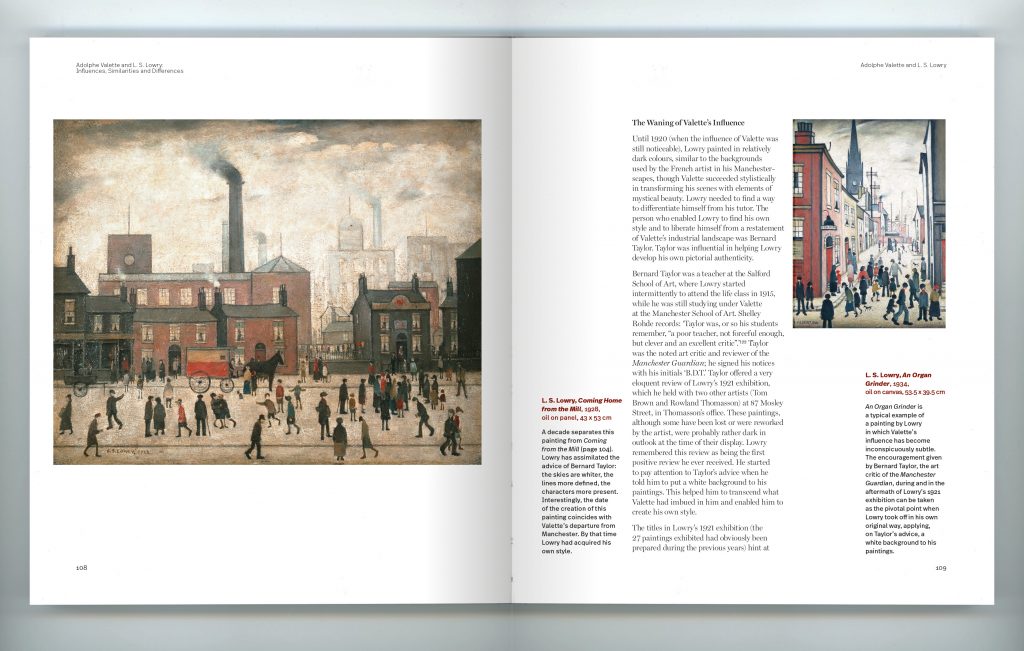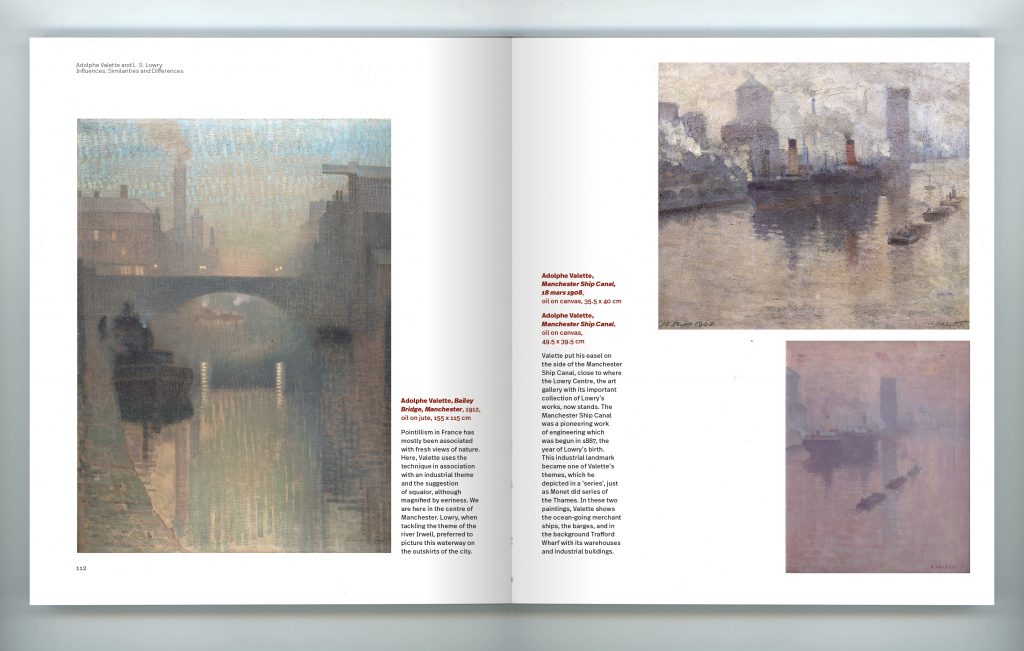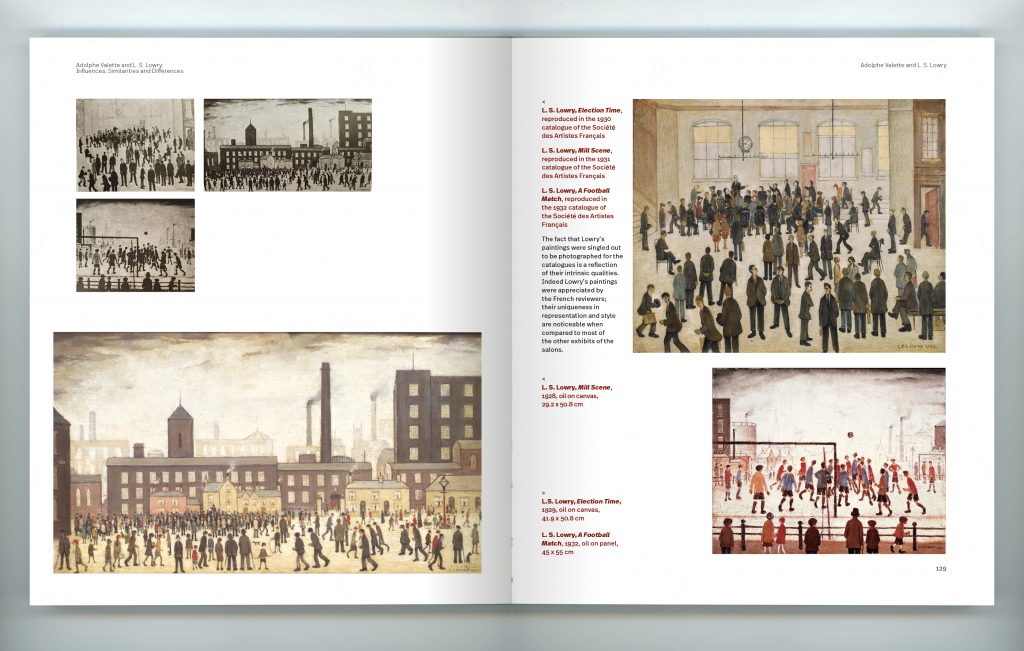 {"arrow":"true","pagination":"true","speed":"300","autoplay":"true","autoplay_speed":"3000","loop":"true","mode_bx":"horizontal","slide_to_show_bx":"1","max_slide_to_show_bx":"1","slide_to_scroll_bx":"1","slide_margin_bx":"0","slide_width_bx":"0","start_slide_bx":"0","ticker_bx":"false","ticker_hover_bx":"true","height_start_bx":"false","random_start_bx":"false","caption":"false"}
Taken from the dustjacket of this hardback coffee table production for Prose Book Publishing:
Artists cannot be understood in isolation. They are the product of their own specific environment, but they often also develop artistically under the guidance of a great master. It was through such a relationship with his teacher, Adolphe Valette, that L. S. Lowry was able to find the idiom to capture the industrial landscape in Manchester and the north of England. Lowry was the first to credit his indebtedness to Valette, and the influence of the charismatic master on the diligent pupil has since been widely acknowledged. However, no more than the outline of this story has been told hitherto.
Adolphe Valette and L. S. Lowry offers a synthesis of everything that is known about the master and the pupil, describing their artistic journeys from the time they met at the Municipal School of Art in Manchester in 1905. It tells of life at the School during the ferment caused by the arrival of Impressionism. It offers an insight into the nature of art tuition at the turn of the century, and sketches the collegial environment of teachers, models and students. The book explores the influence of the tutor, and the impact on the artistic development of his student. However, it also crucially shows how Lowry freed himself from his master to develop into the renowned artist whose works have attained a prominent position in today's art world.
Cécilia Lyon's extensive research in France and the north of England in the archives of many institutions, particularly the Special Collections of the Manchester School of Art, has unearthed a wealth of fresh information. She has uncovered many hitherto unknown facts and has been able to dispel enduring myths about both artists. This fascinating and long-awaited book, with more than 100 carefully chosen illustrations, is a feast for the eye as well as an unparalleled mine of information on these two remarkable artists. This is the definitive statement on the artistic links between Adolphe Valette and L. S. Lowry.
Book available via www.prosebookpublishing.com